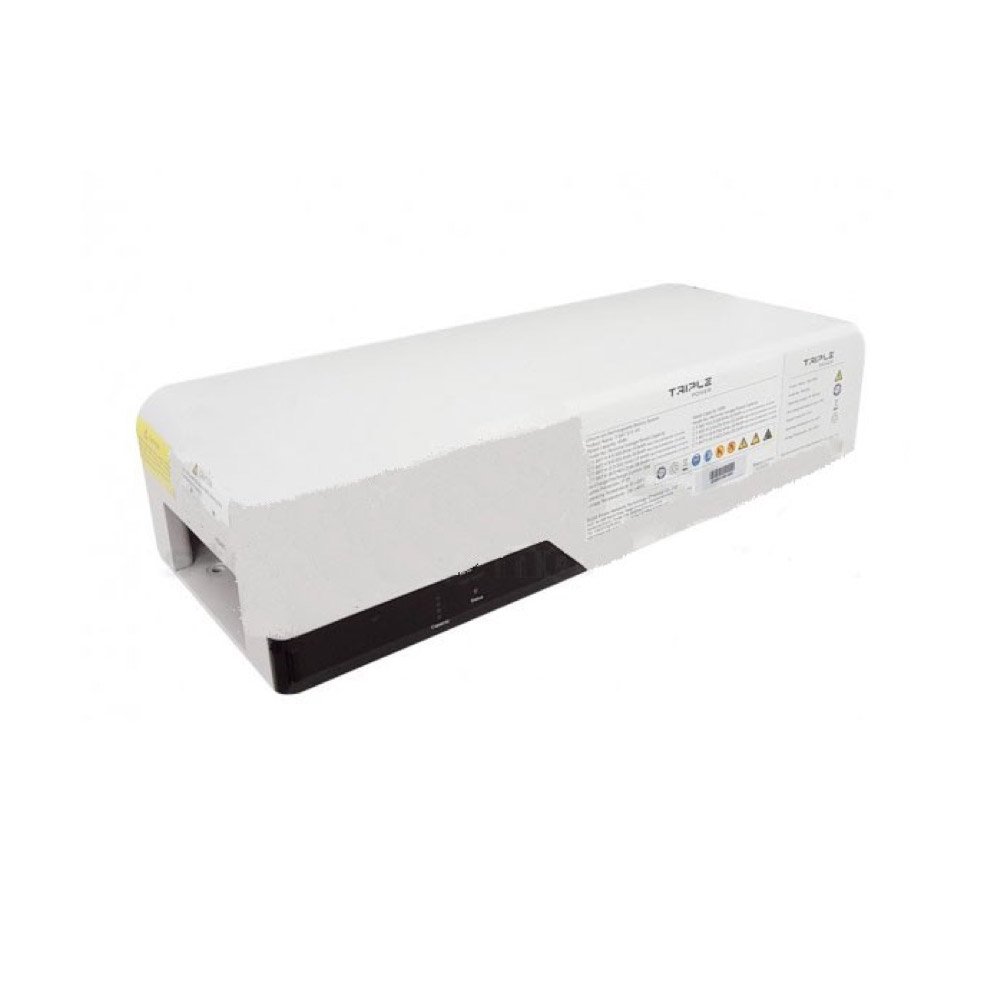 Solax
Triple Power Master Box
The Solax Triple Power lithium battery range requires a BMS, the Master Box MC0500, for its operation. The BMS is necessary to be able to install the battery, in the connections of several batteries in parallel it is only necessary 1 BMS, that is, a single BMS is needed in installations of 1 or several batteries in parallel.
The Master Box MC0500 has a weight of 5.6kg and is perfectly coupled to the Solax Triple Power T45 and T63 batteries, the BMS controls the charging and discharging of the batteries improving their performance and useful life. The operating range is 70 and 500V and can protect the batteries from possible voltage anomalies.
Type:

Battery

Subtype:

SolaX

Warranty:

10 year(s)

Model Number:

Triple Power Master Box

Product Dimensions (mm):

461x189x105

Weight:

7.5
×
COMPARE
And choose products of your choice
KNOW
How much your products will cost installed
BOOK
An installation time slot that suits you